We can create exactly what you need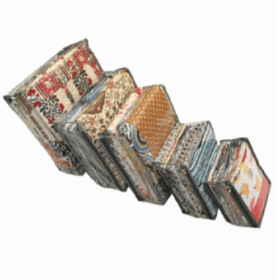 SARDAR COLLECTION
Sardar Collection is a Lahore-based company that specializes in designing and manufacturing high-quality Storage Bags.We are passionate about creating products that help our customers live more organized and stress-free life.from selecting the highest quality materials. we can ensure that our products are made to the highest standards and that our customers receive the best value for their money.We believe that our customers deserve the best, and we go above and beyond to make sure that every customer is satisfied with their purchase.Founded in 2012 by Muhammad Israr Chaudry, Sardar Collections has quickly become a trusted brand for people who value quality and affordability
MISSION
Our mission and moto is to provide STORAGE and SPACE SAVING SOLUTIONS to masses at low prices with no compromise on quality. In simple words WE ORGANIZE YOUR LIFE!!
All our products Proudly MADE IN PAKISTAN. Using local material and local skilled labour
Our goal is to promote MADE IN PAKISTAN products locally and globally.